DOUVRIS Kanata has an approach to karate, fitness, and leadership that is unique in the region Sensei Massi and his team are members of the Kanata community and leaders in karate.
Sensei Massi has practiced martial arts since 1987 and is a 4thDan Black Belt. His journey began with traditional style kung fu and branched out to include boxing, for which he trained at PanAm Boxing Club.
He joined DOUVRIS in 1997, training with Master Senseis John and Peter Douvris. There, he became a Canadian National Karate Team member and won a number of local and national titles.
Sensei Massi puts his multidisciplinary approach to training to work with his students. His positivity and encouragement commands the respect of his students and draws out their best.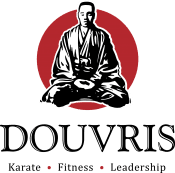 Our Black Belt Instructors